Tim Taylor, ClimateKic: We need a clear intent in addressing climate change. What is our goal? We surprise ourselves once we have a mission.
In the scope of the Macedonia 2025 Summit, which was held from November 13-15th, Tim Taylor, senior cities advisor at CLimate KIC and leader of the project "Future Cities of South East Europe", was part of a panel discussion with representatives from the private sector and potential green investors. The discussion was moderated by Ms. Olimpija Zaevska, counselor at the Ministry of Finance cabinet.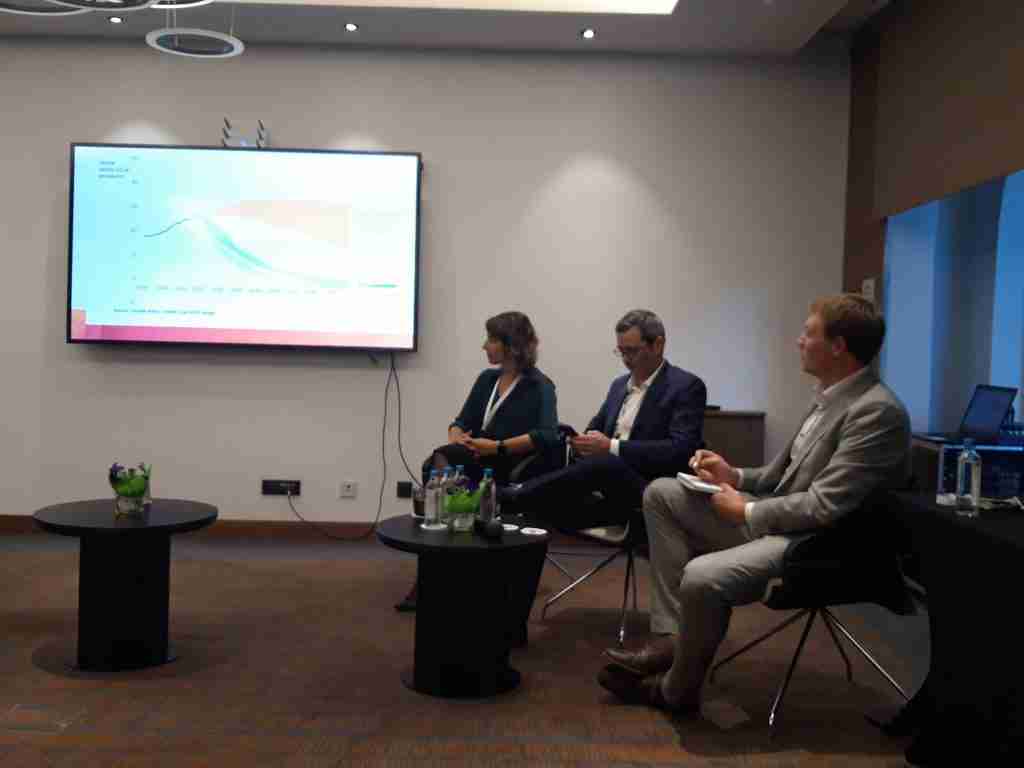 The goal of this discussion was to present existing initiatives, measures and instruments for green investments which encourage collaboration and development of new businesses and innovations among the private, local and international sector. The discussion was enriched by representatives from EBRD, from Israeli public and private institutions and our representative – Tim Taylor which discussed on opportunities and ways of involving private businesses in the process of city transformation. Other topics which were discussed were – How to encourage the development of new instruments for green investments, what's the role of the state in the process, how to encourage green investing in the country etc.
Find out more about the summit here: https://mk2025summit.com/announcements/