The first regional workshop as part of the project Future Cities of South East Europe and supported by ClimateKIC, was held in Belgrade on the 24th and 25 of September.
Participants from 5 countries in the region – North Macedonia, Serbia, Croatia and Bosnia and Herzegovina, were present on the workshop.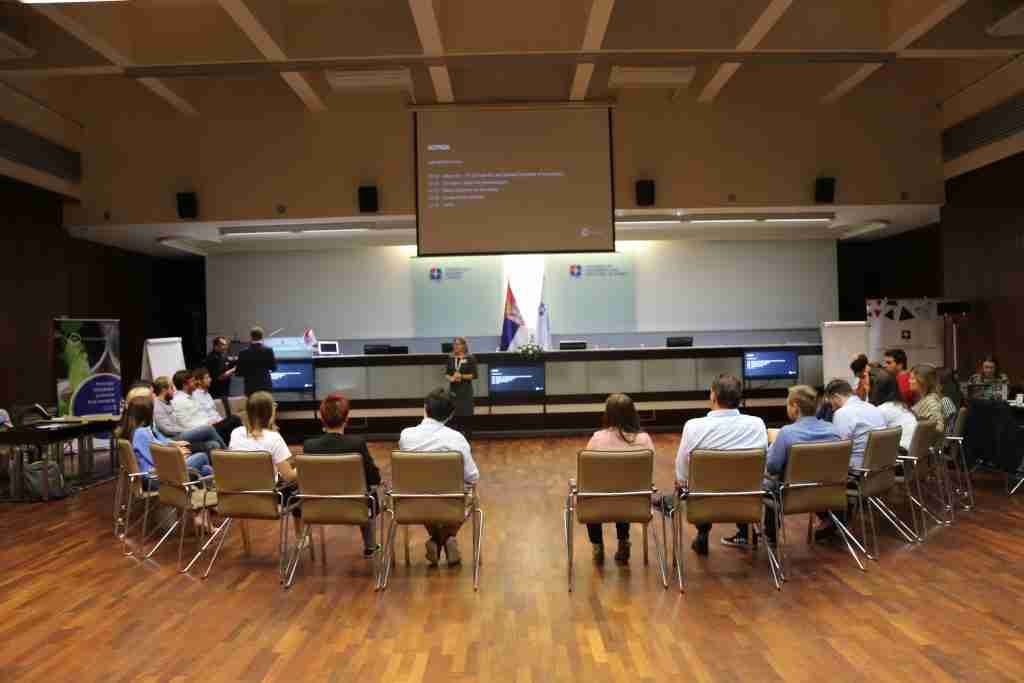 During the workshop, the teams worked on defining the work plans until the end of 2019, shared local practices and experiences between the partner cities with respect to previous and current projects and activities which are connected to/оr complementary to the project.
Additionally, the participants mapped the current states of their cities, the main stakeholders as well as the possible sources of financing for the pilot actions.
Because this project aims at defining a strategic process for co-creating solutions which will help cities mitigate the climate crisis and stop emitting carbon emissions, innovative practices were analyzed and presented in collaboration with communities who would help in the process.
Skopje together with the cities of Maribor, Sarajevo, Križevci and Niš, will try to achieve our mission through achieving these priority goals:
Bring air quality in our cities to within World Health Organization recommended limits by 2023
Achieve circular and net-zero greenhouse gas emission economies by 2030
Ensure that by 2025 all members of our community have equitable access to the fundamentals of well-being
Reduce year on year the impacts of heat and flooding on our communities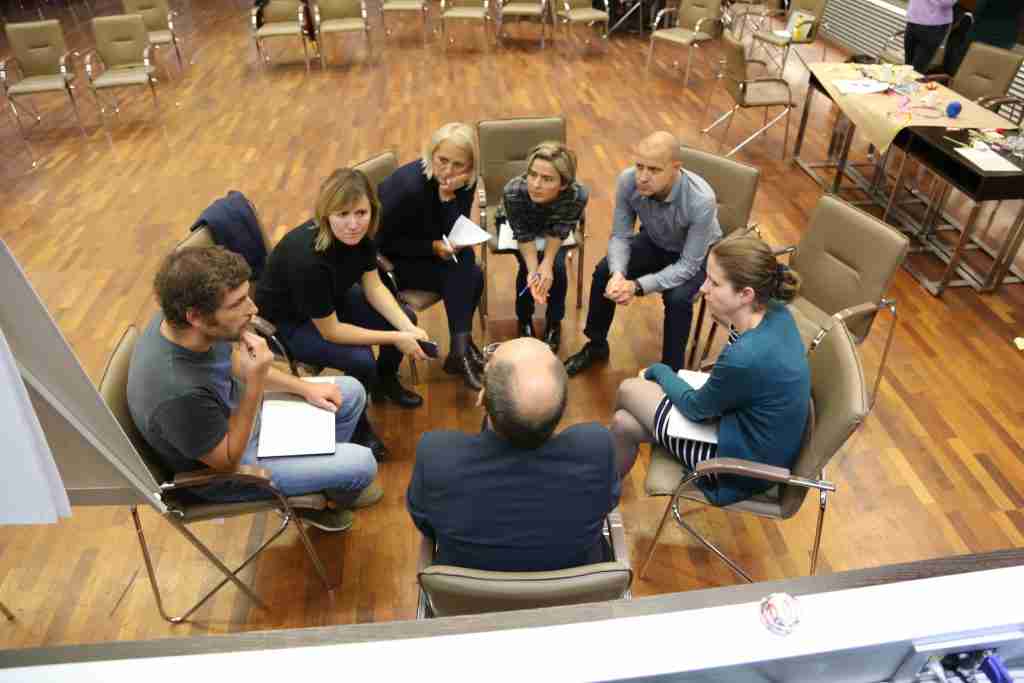 The next regional workshop will be held in Krizevci, Croatia, from 26-28th November 2019.
The project is led by EIT Climate-KIC (https://www.climate-kic.org/) in partnership with the Chamber of Commerce and Industry of Serbia, Bankers without Boundaries (UK), Green energy cooperative (ZEZ) Croatia, The Democratic Society AISBL (UK) and the cities Maribor (Slovenia) Sarajevo (BiH), Krizevci (Croatia) and Nish (Serbia).
Find out more about the project here: https://www.innovationlab.mk/work/future-cities-of-south-east-europe/