Future Cities of South East Europe
SmartUp Social Innovation Lab together with the City of Skopje from August 2019 is working on the project Future Cities of South East Europe.
The project is led by EIT Climate-KIC in partnership with the Chamber of Commerce and Industry of Serbia, Bankers without Boundaries (UK), Green energy cooperative (ZEZ) Croatia, The Democratic Society AISBL (UK) and the cities Maribor (Slovenia) Sarajevo (BiH), Krizevci (Croatia) and Nish (Serbia).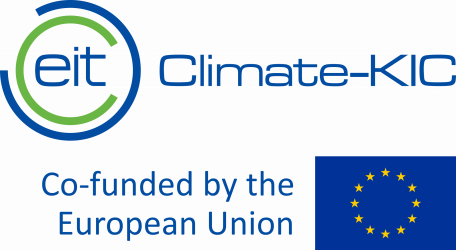 The cities in south-eastern Europe face many challenges such as air pollution, poor infrastructure, inefficient public service delivery, emigration, and diminishing trust in public institutions. All these are linked together in reinforcing negative patterns that make it even harder to solve for the causes and impacts of climate change. At the same time, this is a region of amazing potential.
Through this initiative, we will harness this potential and we will try to find a solution to the challenges. We will demonstrate to our region and the world that it is possible to do what is needed for our communities.
Skopje together with the cities of Maribor, Sarajevo, Križevci and Niš, will try to achieve our mission through achieving these priority goals:
Bring air quality in our cities to within World Health Organization recommended limits by 2023
Achieve circular and net-zero greenhouse gas emission economies by 2030
Ensure that by 2025 all members of our community have equitable access to the fundamentals of wellbeing
Reduce year on year the impacts of heat and flooding on our communities
Finding a way to achieve our mission is going to require our communities to (re)learn how to work together toward critical shared outcomes. This need goes well beyond traditional political dynamics and relationships towards a more holistic approach with new models of governance; a willingness to experiment with different forms of collaboration; and building different working relationships and structures across our communities.
The planning and implementation of our actions will be deeply co-created by our communities, to ensure focus on local priorities and long-term collective ownership.
The diagram below captures the framework that we will use to explore in more depth what is really needed to bring about transformative change in our communities. It focuses on the 'how we need to do it' to complement the 'what we must work on'.

To bring together the huge breadth of work and depth of delivery, we will initially focus on neighborhood-scale action in each city. This is a proven strategy for ensuring that actions are deeply rooted in communities while simplifying implementation against whole-city challenges. Each city will initially focus on 2-3 focus neighborhoods that are representative of wider city challenges, to demonstrate actions that can be taken to scale across the rest of the city.
On this journey we will develop and deliver a portfolio of experiments and projects.
Through 2019 and 2020, the five lead cities will be focussing on the framing and foundations for their portfolio of actions to be taken over the next 10 years.
Refining our existing engagement and co-creation strategies across our communities
Selection of focus neighborhoods in each city, Mapping existing portfolios of action in each city, with engaged actors
Exploring effective governance solutions, map and organize multi-sector stakeholders to support and deliver strategic direction around climate neutral city vision
Refining plans for our forward pathways based on these co-creation processes
Understanding and framing the economic case for carbon neutrality and transformation in the city, and starting to explore and develop financing and economic structures
Leveraging additional funding to build from the EIT investment in this initiative
Consolidating our local partnerships, alliances and collective delivery structures
Working with the municipalities on policy planning and procurement readiness
Plan for 2020 and forward
As we move on from the pathway work during 2020 to iteratively experiment, learn, refine, replicate and scale, we will grow our portfolio of interventions, projects and experiments in a coordinated way. This will be a critical juncture to really start to attract the investment needed to scale this work.
JOIN US IN THIS TRANSFORMATIVE JOURNEY
We invite other organizations to collaborate, experiment and to co-create with us the needed new ways of supporting cities on a long-term urban transformation journey.