On the 26th October Hotel Marriot hosted the conference "Greening Western Balkans' environmental behavior" organized by the Macedonian Chevening Alumni Association (http://mcaa.mk/).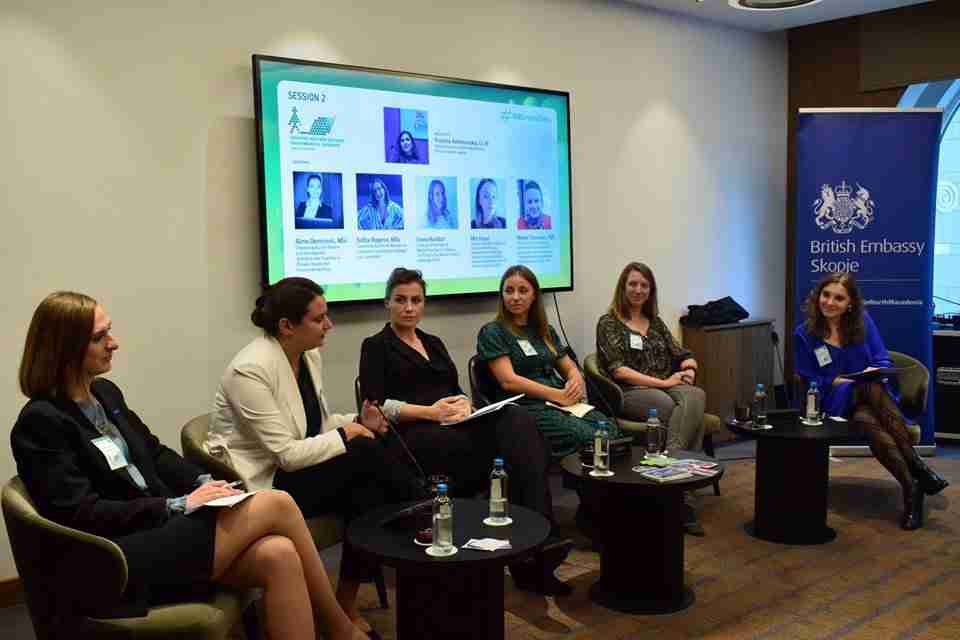 The conference aimed at addressing the question of Western Balkans' Environmental Behavior holistically, approaching the topic from many angles including the institutional, corporate and civil society's perspective. The speakers were experts coming from the government, academia, business and civil sector who shared their latest research and examples from the practice in assessing the current level of awareness on environmental problems and challenges, what has been done so far in the WB countries and generate ideas for future action.
Our team member Sofija Bogeva who is vice president of the Macedonian Chevening Alumni Association was one of the panelists, on the topic of cities of the future and re-design of public services.