The transformation of simple ideas into real and viable prototype solutions for #digital #inclusion, in the scope of this year's Generation Unlimited Youth Challenge, took part in the three-day workshop for co-creation – Bootcamp this past weekend (13th, 14th, and 15th of December). 
The ten teams participating in the challenge previously attended the pre-workshops where they learned more about the Design Thinking method and in the following two weeks proceeded to complete their field research, giving them the right direction in which they would then develop their solutions. At the Bootcamp, with the help of the facilitators and mentors, they managed to form a prototype which on the last day they presented in front of the Bootcamp judges in order to gain initial seed- funding and additional support from their mentors so they could implement and test their solution.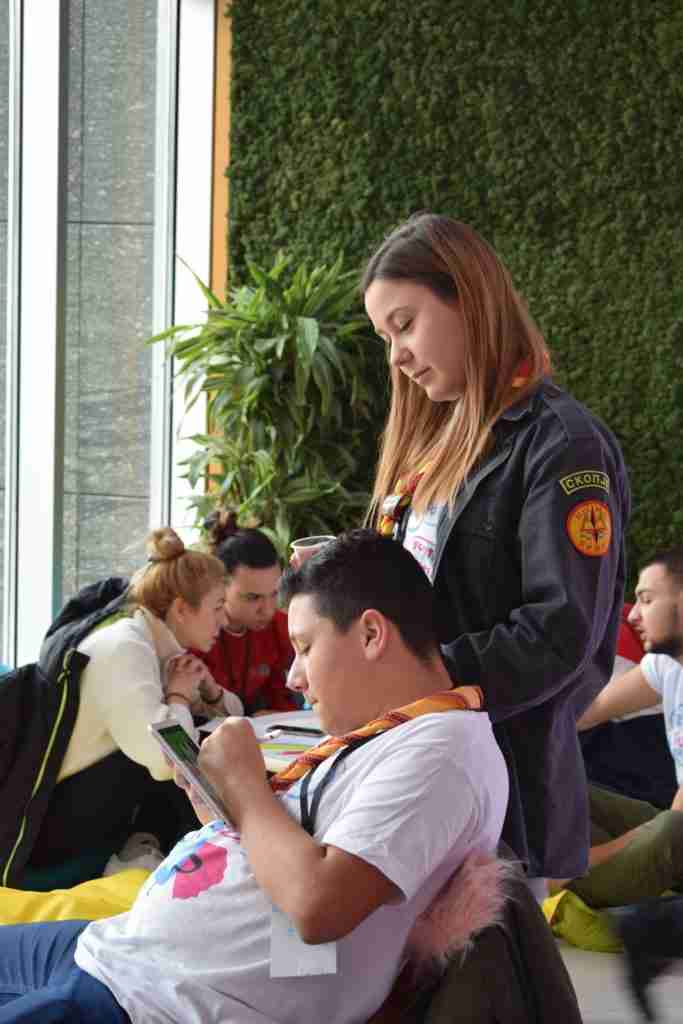 Over 40 young people spent their weekend hard at work, designing solutions that will address the needs of children and youth with disabilities in order to encourage their equal, independent and confident inclusion in everyday societal activities. And that is how they came up with the most versatile concepts: a smart wheelchair, a bionic arm which can be 3D printed by anyone who needs it, different mobile applications which help youth be more included in education and institutions and platforms that ensure an inclusive society for all!