In the period between 19-20th September, the Skopje Lab team was part of the first workshop organized as part of the project Cities of the Future of South-East Europe, called #ZeroEmissionKrakow, held in Krakow, Poland.
This ambitious and experimental workshop was under the leadership of ClimateKIC, implemented by Pracownia miejska, in collaboration with the City of Krakow. The goal is to gather solutions for the climate crisis, and to transform cities into zero-carbon-emission cities, through the process of co-design and co-creation with the local community. There were representatives from the city, NGOs who work on this issue, students, the private sector and experts who together worked on co-creating solutions for Krakow in the 4 years to come.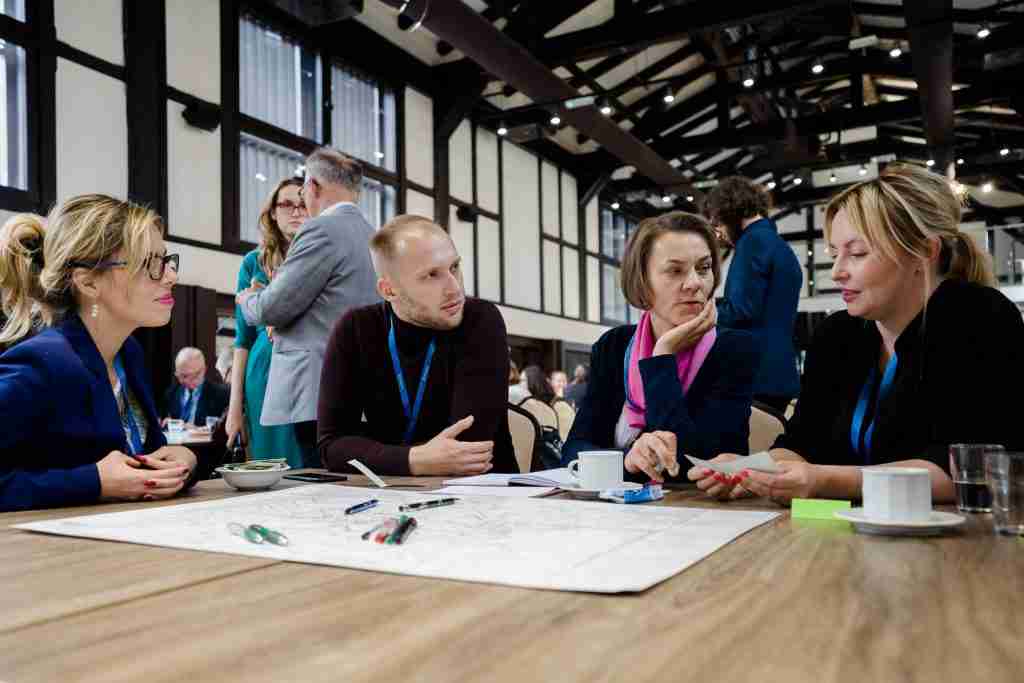 This challenge for clean and healthy cities is led by ClimateKIC, which apart from Krakow as a city, also includes Skopje and 13 other cities in Europe, who are pioneers in the process.
During the two-day workshop, case-studies were shared from projects and activities which are led by the City of Skopje and Amsterdam, and which served as inspiration for the City of Krakow.
The coordinator of Skopje Lab, Sofija Bogeva, presented the plans for Skopje in the period to come in scope of this project, as well as the already accomplished activities by Skopje Lab which contributed towards our city's recognition.
In the visit in Krakow, apart from our coordinator, the people who represented our city were: Sofija Basmadzieva Zhezhelj from City of Skopje and Nikolcho Goshev, ICT specialist in Skopje Lab.
*EIT Climate KIC е is a European community for knowledge and innovation, whose job is directed towards achieving a prosperous, inclusive, and climate-resilient society based upon the principles of a circular economy with zero carbon emissions.
Find out more about the project at: https://www.innovationlab.mk/work/future-cities-of-south-east-europe/